Welcome to the Montebello
Here at Chikato Bros. Ice, we specialize in the immediate distribution of ice and have been doing so in the City of Montebello for nearly 100 years! With the abundance of restaurants and industrial ice consumers in Montebello and surrounding areas, there is a good chance that Chikato Bros. has delivered within a mile of the desired address. We are located less than 10 miles from Montebello, and once on the road, we can be at your location in about 15 minutes or less!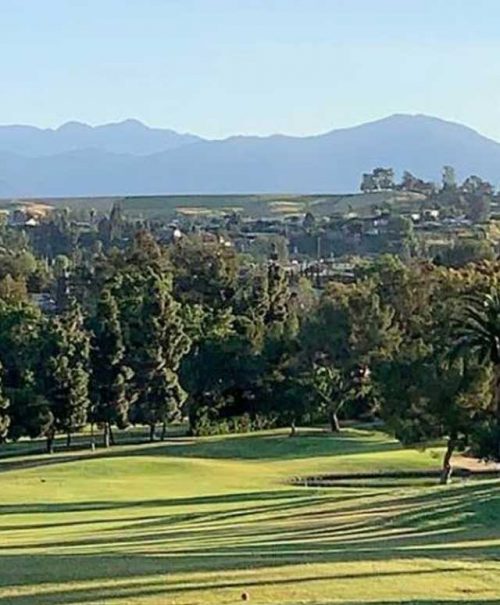 Montebello Restaurants & Bars
Managing a busy restaurant and/or bar is challenging enough without an empty ice machine.   No matter what type of restaurant you operate, ice is an essential component to both food safety and customer enjoyment. When your ice machines can't keep up, let Chikato Bros. Ice alleviate the problem by delivering premium, crystal-clear ice.
We understand your commitment to food safety. Our water is treated with multiple levels of filtration, including reverse osmosis, and a final treatment with UV light. This "beyond bottled water" level of quality is then transformed into our crystal-clear ice.
With nearly 100 years of distribution and logistics knowledge, we make navigating the busy streets of Los Angeles and Orange County a breeze. Our trucks are loaded with 5,000 pounds of ice ready to be dispatched at the first ring. We treat every delivery as an emergency and strive to be at your restaurant within 60 minutes. We will stack your ice in the walk-in freezer, fill-up empty ice machines and disburse ice wherever else your team may need it. Our job is not done until you are happy and cold beverages are served.
Bakeries, Meat, Fruit and Vegetable processors often use large quantities of ice at various points during production. Preparing food is both a science and art, and keeping your ingredients at the perfect temperature contributes to both safety and customer enjoyment.
We understand your commitment to food safety. Our water is treated with multiple levels of filtration, including reverse osmosis, and a final treatment with UV light. This "beyond bottled water" level of quality is then transformed into our crystal-clear ice. Your Quality Assurance team will appreciate our blue tinted, FDA approved ice bags that can easily be seen during the creation of your final product.
Setting up an account is easy with Chikato Bros. Ice, and deliveries can start as soon as today!
Weddings, Special Events, Parties
Chikato Bros. will take care of your ice needs. Our polite and courteous driver will be on-time and deliver the ice exactly where you would like it. Our Beverage Ice is crystal clear and is perfect for chilling beverages and cocktails. We also offer Crushed Ice for blended drinks and food displays.
Don't know much ice to order?
Beer/Wine/Soda service: 2 pounds per person
Cocktail service: 2.5 pounds per person
Sit-down meal & cocktail service: 3 pounds per person
Naturally, the above estimates will vary with the weather, length of party and storage conditions. Our minimum order for delivery is 320 pounds (eight 40lb bags). Smaller quantities can be picked up at our Public Ice Dock
Construction / Electrical / Paving
Providing workers with ice is a year-round necessity when working long, strenuous hours and weathering the elements. OSHA requires that drinking water for workers be available at a temperature of 50F to 60F. To ensure compliance, you will need ice! No longer are the days of sending someone to grab overpriced bags from the nearest convenience store. Let Chikato Bros. Ice provide you with economical on-site ice storage, with regular ice deliveries.
Ice storage merchandisers can be delivered to your jobsite, for either long or short term jobs. Ice merchandisers are provided on a monthly rental basis, with the requirement that the merchandiser will be used exclusively for the storage of our ice. Price per bag varies with bag size and delivery location. A delivery charge and sales tax may apply and will be identified in our quote. Refill orders can be made by phone or by regularly scheduled deliveries if desired. We are responsible for keeping the merchandiser in good working order. The customer is responsible for physical damage to the merchandiser.
Electrical requirements are a dedicated 110 volt circuit with a 20 amp breaker. Use of extension cords can damage the unit and are not to be used. GFI power receptacles are often problematic, and not recommended.
Dry Ice Delivery in Montebello
Dry Ice is frozen carbon dioxide, with a temperature of minus 109 degrees Fahrenheit. It is an excellent refrigerant, but it evaporates quickly, so buy it as close as possible to the time you will need it.
The best place to store dry ice is in an insulated ice chest. Even when stored properly, 30-50% of the dry ice will evaporate every 24 hours. Use Shipping perishables in a small insulated container requires 5-10 lbs. for 18-24 hours.
Restaurants typically use 100 to 500 lbs. for temporary power failures and Supermarkets use 1500 to 3000 lbs. for temporary power failures. Here at Chikato Bros., we do have a 100lb. minimum order for delivery. Don't know how much Dry Ice you need? Call us, we'll help! All Dry Ice orders are subject to a 30% cancellation fee once the order is dispatched. If you are needing smaller quantities, they may be picked up at our Public Ice Dock located at 5634 E. Washington Blvd., Commerce, CA 90040.